THE STANDARD FOR DEVELOPING CRAFT PROFESSIONALS
OUR VISION
Our vision is to be recognized by industry, government and education as the training, assessment, certification and career development standard for the construction and maintenance professional.
OUR MISSION
Our mission is to build a safe, productive and sustainable workforce of craft professionals.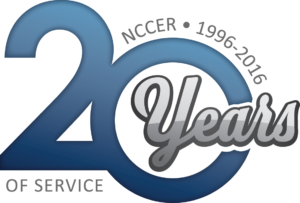 2016 marked NCCER's 20th anniversary serving the construction industry. Over the past two decades, NCCER has become the industry's source for workforce development resources with a reach of over a half million people annually through training and assessments.
To celebrate this milestone, NCCER unveiled a variety of commemorative activities and resources, including a historical timeline on nccer.org recognizing NCCER's achievements, an extensive research page on nccer.org with studies on construction workforce development and a special edition of The Cornerstone magazine, featuring articles about NCCER's history and interviews with some of NCCER's founding leaders.
LETTER FROM THE PRESIDENT
As we look back on the past 20 years and celebrate our anniversary, NCCER is proud and humbled to have supported the construction and maintenance industries with workforce development resources. We are proud of the quality and integrity that goes into the development of each of our resources and humbled by the enthusiastic and consistent support we receive from our board of trustees, committees and our entire network.
NCCER has strived to become the trusted source for workforce development resources and stay true to our mission of building a safe, productive and sustainable workforce. As our industry anticipates tremendous growth over the next decade, we must become even more focused on building the skills of our current and future craft professionals.
In 2016, NCCER began this effort by adding programs for career development like our Construction Workforce Development Professional and Mentoring for Craft Professionals. We also expanded our online offerings to include a new Registry System, development of a new testing platform and expansion of the online titles we offer through NCCERconnect. Our plans for 2017 include even more technology with new websites releasing, online training for pipeline and mobile credentialing.
One of our truly innovative and encouraging programs was the release of our Military Credentialing Portal that provides transitioning military and veterans the opportunity to receive NCCER credentials for the training they obtained while in the military. This program also provides crosswalks between military training and NCCER training which in turn renders training prescriptions for each MOS code. This resource allows contractors to plan training programs that are efficient and cost effective.
Looking forward, our industry must provide career development opportunities and exceptional training to our current and future workforce. We can no longer take for granted that we will have craft professionals to build and maintain our projects. We must all commit to work together to not only recruit and train new people coming into our industry, but we must also look at our incumbent workforce and provide them with the exemplary training and career development resources they need and deserve.
We must become an industry of choice by showing we are an industry of high, not middle skills. We must commit to work with education, and we must heighten our image as the industry that builds America.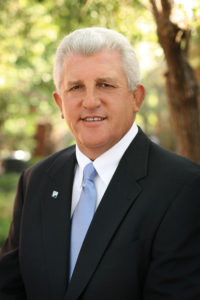 LETTER FROM THE CHAIRMAN
This year was a milestone for NCCER as they celebrated 20 years of service to the construction and maintenance industries. Now, twenty years later, it has never been more apparent that NCCER workforce development resources are instrumental in strengthening our industry and helping to prepare us for the future.  It is important for us as an industry to focus on elevating our craft professionals and commit to providing them with the training they need to succeed as individuals.  Our industry's ability to deliver safe, quality and predictable projects depends upon this very commitment.
This year, NCCER has focused on leveraging technology and bringing state-of-the-art digital, workforce development resources to the construction industry while also working to expand their efforts globally. With 20 percent of our workforce predicted to retire in the next five to ten years, NCCER is being progressive in developing tools that will assist the existing workforce while capturing the interest and meeting the needs of the future workforce. NCCER's new Registry System and further development of online testing and digital learning offerings are only a few of the tools NCCER is working on to lead our industry into the future. This focus, along with NCCER's continued dedication to all of their exceptional resources, will help us build a workforce of qualified professionals and give us, as employers, the ability to discern those trained professionals who will best service our clients.
After many years of affiliation with NCCER, it has truly been a privilege to serve as the 2016 Chairman.  I am excited to see what lies ahead for NCCER and our industry. Congratulations to NCCER on their anniversary and another great year of service.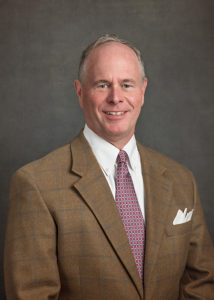 Ed Cassady,
Immediate Past Chairman
EXPLORE THE ANNUAL REPORT