BYF continued to promote construction career opportunities at 14 career fairs throughout the country, reaching 20,000 students, teachers and parents.
BYF surveyed over 3,500 students at career fairs to learn about their experiences:
viewed construction careers more favorably after the event
gained interest in the field after learning about construction careers
are pursuing a career in construction after attending the event
CAREERS IN CONSTRUCTION MONTH
NCCER and BYF once again declared October as Careers in Construction Month, and 28 states and the District of Columbia made declarations in 2016.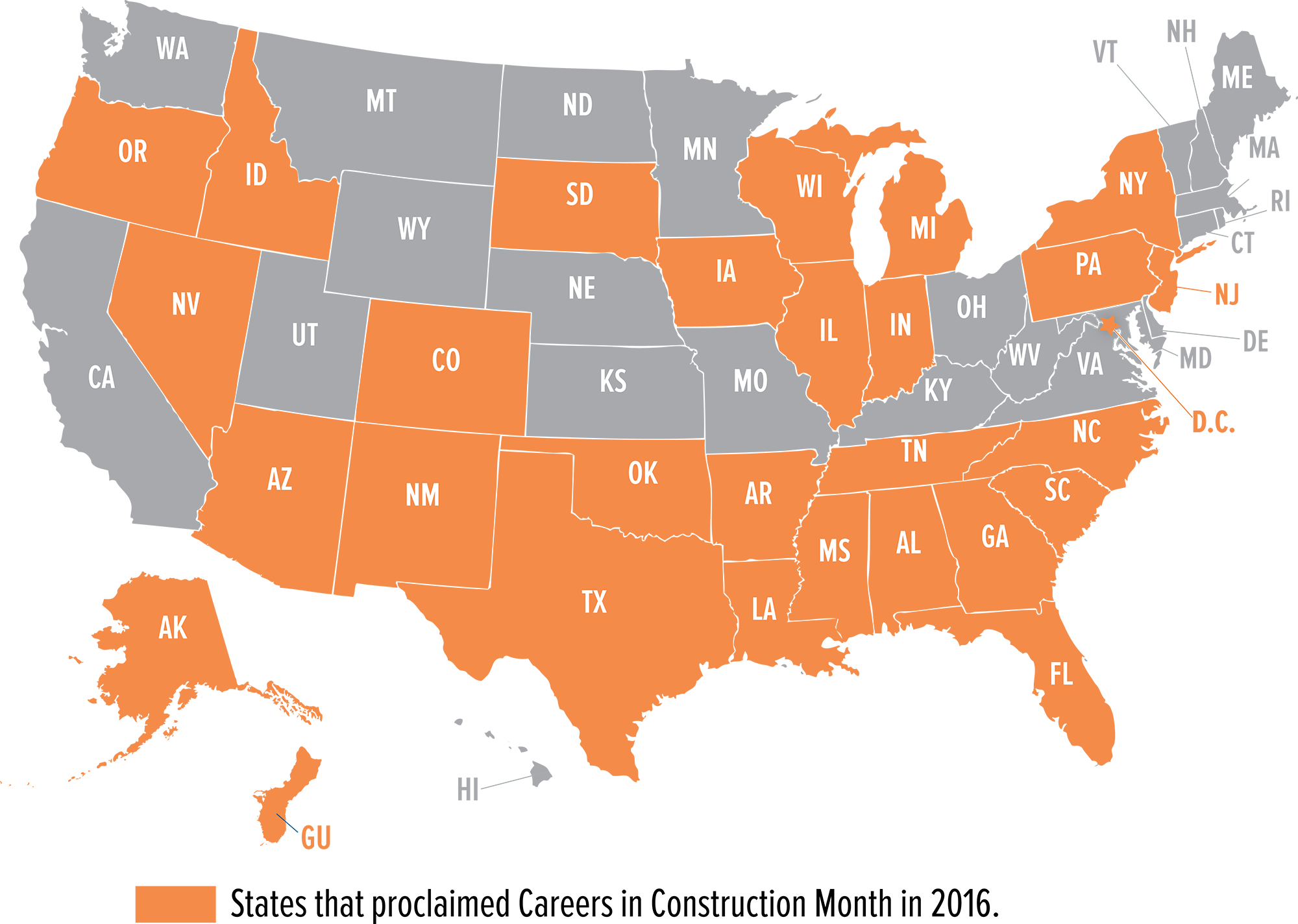 I BUILT THIS! Video Contest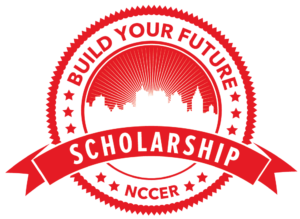 In the third year of the Build Your Future scholarship program, a total of $75,000 was awarded to 48 students. To date, the BYF scholarship program has committed to award $350,000 in funds over the course of five years.
funds to be awarded over the next five years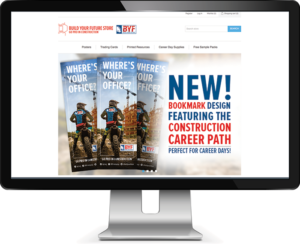 BYF unveiled its new online store at byfstore.nccer.org for customers to order printed resources and career day kits. Shoppers can view all available promotional pieces and purchase directly on the site. The store features updated brochures, trading cards and newly released posters and bookmarks. In addition to the store, customers can continue to download free resources at byf.org.
The Indiana Construction Roundtable Foundation partnered with BYF to encourage residents to learn about construction careers and training opportunities now emerging in the state. To kick off the partnership, the website indiana.byf.org was launched, and customized promotional materials were distributed to more than 1,000 Indiana high schools. Along with these materials, customized presentations, videos and career day resources were created to promote construction careers in schools, meetings, conferences and career day events across the state. In addition, over 1 million people viewed the three TV commercials that BYF created for the partnership, and a Build Your Future Indiana magazine was published.