G.I. JOBS AD
For the third year, BYF ran a national advertisement in G.I. Jobs' annual Military-Friendly Employers edition to promote construction career opportunities to transitioning military.
Sixteen Hard Hat Heroes partners, including 14 employers and two associations, joined BYF for this year's advertisement. G.I. Jobs has a magazine circulation of over 75,000 and is distributed monthly to all Transition Assistant Program and Army Career Alumni Program offices to promote career opportunities for the military.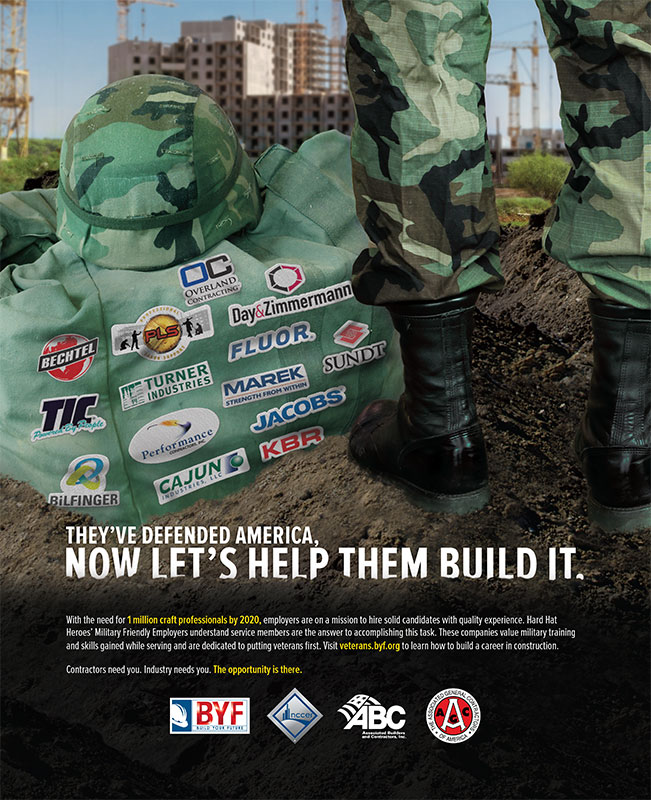 GREENLIGHT A VET CELEBRATION
NCCER and Build Your Future participated in Greenlight A Vet to launch our Hard Hat Heroes Credentialing Portal. Activities included social media posts honoring veterans, providing special Greenlight A Vet buttons to our board and staff members and lighting up NCCER headquarters with green lights to raise awareness.