STRONG INDUSTRY INVOLVEMENT
NCCER is proud to have expanded some of its committees and councils as well as its board of trustees. Beginning in 2016, NCCER designated three seats on its board of trustees specifically for education in order to further strengthen its alignment with education.
OSHA became a standing member of NCCER's Safety Committee and the Pipeline Hazardous Materials Safety Administration joined NCCER's Pipeline Users Council.
Furthermore, at the board's spring meeting, many of the trustees participated in a new NCCER video titled "Training Your Workforce" to highlight the benefits of training, standardized credentials and why it is important to invest in a highly skilled and trained workforce. The video was created to encourage more construction organizations to get involved with craft training.
SKILLSUSA® NATIONAL CHAMPIONSHIPS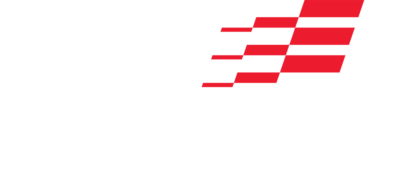 NCCER sponsored the SkillsUSA national carpentry competition for the seventh consecutive year and the national masonry competition for the fourth consecutive year. There were approximately 70 carpentry students and 50 masonry students who competed at the 2016 SkillsUSA National Leadership and Skills Conference in Louisville, Kentucky.
NCCER CONSTRUCTION EDUCATION CHAMPION
Dr. Roger Liska, chair of Clemson University's Construction Science and Management Department, and Bob Piper, past vice president of workforce development for ABC National, each received the Construction Education Champion award at NCCER's spring board of trustees reception.
The award was presented by Don Whyte, president/CEO of NCCER and is given to industry professionals with at least 10 years of service to NCCER and who have made significant contributions to construction education and workforce development.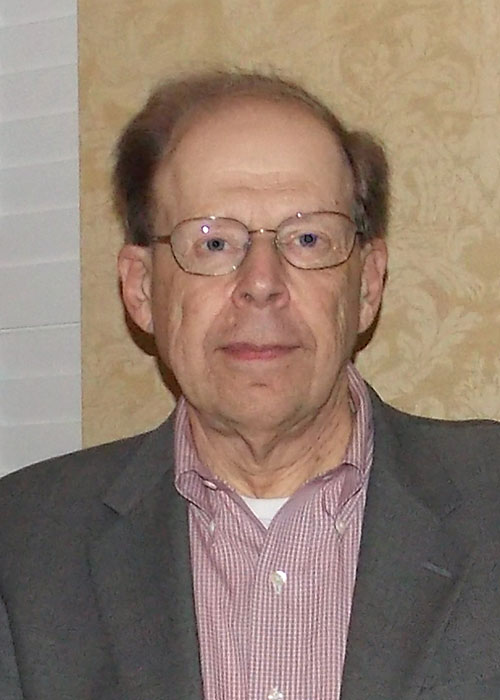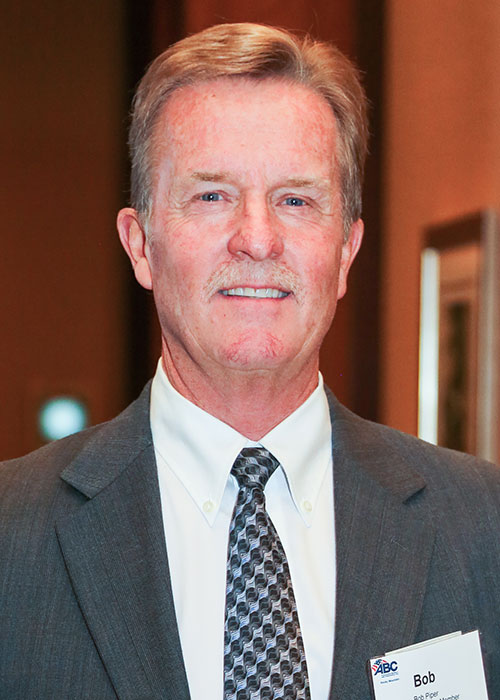 CRAFT INSTRUCTOR OF THE YEAR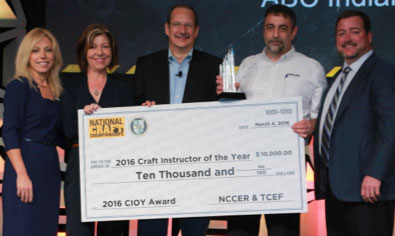 NCCER recognized John Lupacchino, electrical instructor at Gaylor Electric, Inc., as the 2016 Associated Builders and Contractors Craft Instructor of the Year.